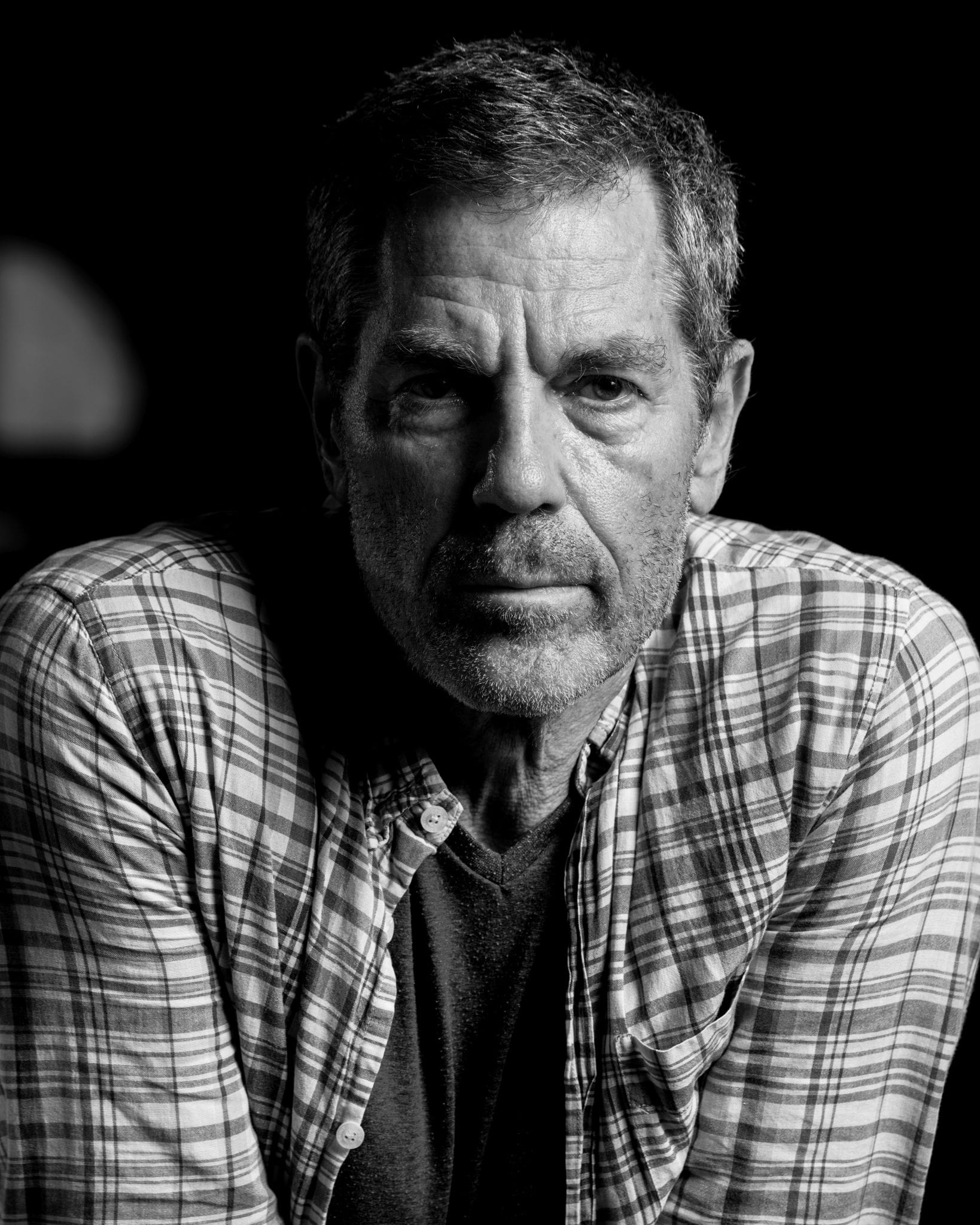 Creator and choreographer
Ohad Naharin is situated at the forefront of the international dance scene. After performing with Batsheva Dance Company and the troupes of Martha Graham and Maurice Béjart, Naharin embarked on his choreographic career in 1980. His works have been staged on companies around the globe, and in 2018, Naharin assumed the role of Batsheva's House Choreographer.  As artistic director of Batsheva from 1990-2018, he guided the company with an adventurous artistic vision and reinvigorated its repertory with his captivating choreography. Naharin's work was chronicled in Tomer Heymann's documentary, Mr. Gaga (2015).
Parallel to his work as a choreographer and artistic director, Naharin has developed Gaga, an innovative and constantly evolving movement language that is available to both dancers and non-dancers. Gaga originated from Naharin's need to communicate with his dancers and his curiosity in the ongoing research of movement. Gaga has revolutionized Batsheva's training, enriched dancers' interpretation of Naharin's repertory, and emerged as a growing force in the larger field of movement practices worldwide.
Ohad Naharin's movement language
Gaga classes are based on a deep listening to and awareness of the scope of physical sensations. While class instructions are often imbued with rich imagery that stimulates the imagination, the layering of information builds into a multisensory, physically challenging experience. Gaga offers a workout that develops flexibility, stamina, agility, coordination, and efficiency of movement. The exploration of form, speed, and effort is accompanied by the playful investigation of soft and thick textures, delicacy and explosive power, and understatement and exaggeration. Ohad Naharin continues to develop and research his movement language, and the classes evolve and vary accordingly. We invite you to join us in the studio and connect to your passion to move.
Gaga enables people to connect to sensations, powerful emotions, and movement in space and in life.
Gaga generates happiness and flow and increases the ability to cope with challenges.
Gaga connects people to pleasure, groove, and effort while strengthening and invigorating the body.
Classes are approximately 1 hour long and are taught by certified teachers.
Want to learn more about Gaga?
News & Updates
News & Updates
GAGA returns to the studios at SUZANNE DELLAL
This website uses cookies to provide you with the best browsing experience.