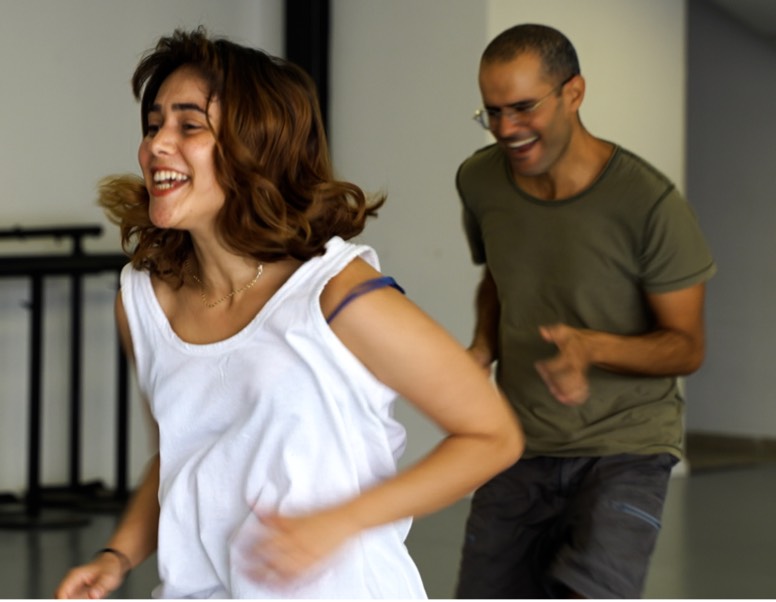 Connect to each other, and to your passion to move
Beyond allowing us to move and dance, Gaga enables us to understand and improve our ability to communicate, both with ourselves and with each other. Gaga sharpens the senses, readies the body for action and flexibility, and ignites the imagination and creativity that exist in each and every one of us.
We offer enriching and challenging Gaga workshops in various formats for teams of colleagues as well as for other types of groups, which allow participants to enjoy, explore, and discover together.
Our Gaga workshops take place in the spacious studios of the Suzanne Dellal Centre in Tel Aviv's Neve Tzedek neighborhood or in other suitable spaces of your choice.
No previous experience in movement or dance is required in order to take part in the workshop. The participants are active together with the Gaga teacher, and through improvisation they generate their own movement that helps them identify and enhance their physical and mental vitality.
A Gaga workshop guides a team through a fruitful and challenging process together as a group. It encourages mental flexibility and creativity, poses challenges while offering ways to overcome them, and develops the connection between effort and pleasure. In a Gaga workshop, participants exercise qualities such as dynamism, multitasking, quick response to change, and  listening and coping skills.  
The workshop begins with an opening talk about the creation and development of the movement language, its impact around the world, and how it can affect the body, the range of our sensations, and our way of thinking. Participants then experience an in-depth Gaga class, and in a closing conversation, we will understand how we can harness the same sensations and qualities on a daily basis, thus improving our quality of life and personal and team performance. (Workshop duration: an hour and a half)
A Gaga Workshop can be integrated into team building days and off-site meetings.
A Gaga Online workshop brings the pleasure and inspiration of movement directly to its participants, regardless of their geographical location. It allows you to feel together, exploring the same sensations and taking part in a shared experience without being in the same physical space. Gaga has an online platform serving thousands of people from different countries around the world who participate in Gaga classes seven days a week. The workshop is delivered with our technical expertise and enables the deepening of the connection between  employees, especially for companies working in a hybrid model or in several geographical locations.
Exploring Gaga over three sessions will allow a different process from that of a single class, evolving as you move and deepen your understanding of Gaga. This enriched format further enables the physical practice to be translated into practical tools. As qualities develop and the strengths of the participants are manifested over a longer period of time, so too does the ability to use them at work and in everyday life improve. Teachers will alternate between classes, exposing participants to a variety of teaching methods and a more layered Gaga experience.
A multi-session workshop can take place in both in-person and online formats.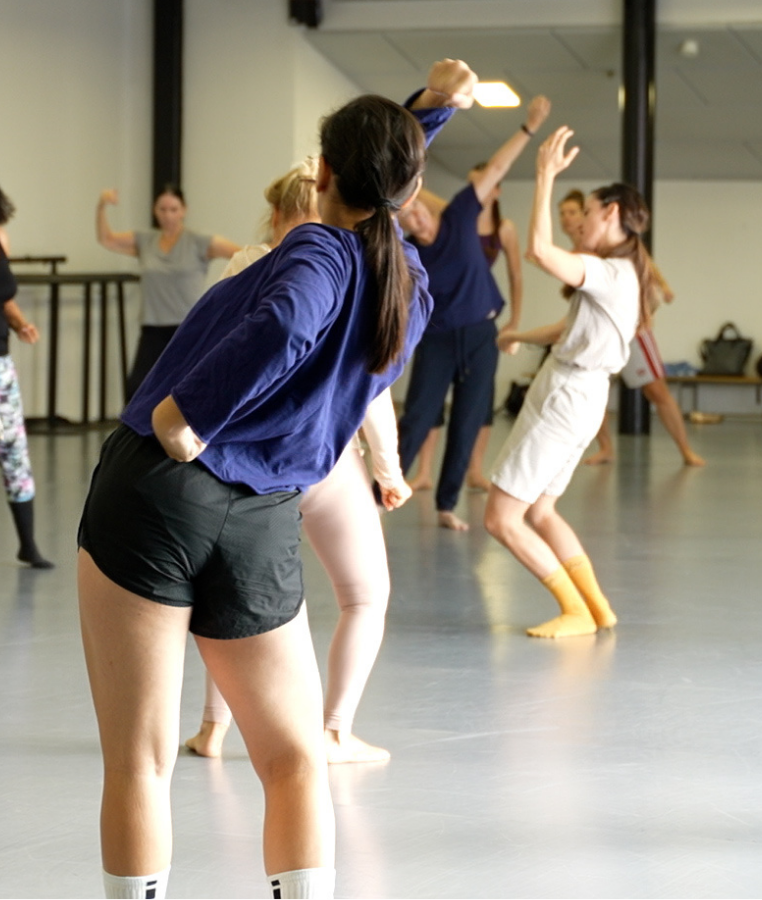 Communities, Celebrations, & More
1-day workshops, online, or multi-session workshops are also available for groups from a variety of social settings – tourists, students, groups of friends or family – and can be held as part of cultural events or private events.
Workshops are tailored to the nature of the group members, and participation allows for an enjoyable, one-of-a-kind bonding experience.
The Gaga workshop adds meaning to the meeting between group members, awakens the body and the senses, and offers rhythm, energy, and lightness for the meeting itself and for what comes afterwards.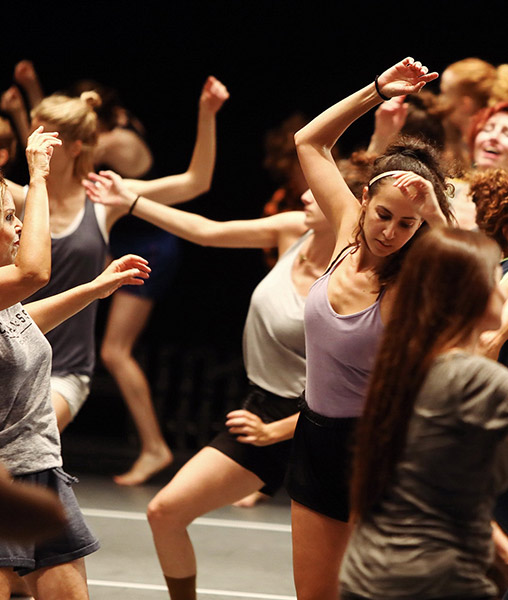 Our Partners Share their Experience
Our team is still talking about the Gaga workshop we did in our team-building offsite; it was a true 'out-of-the-box' experience.
The teacher somehow managed to lead sessions that were eye opening, physically exhilarating, and fun for all the participants. The class was a special experience for everyone involved. It gave us the opportunity to craft new aspects of our curriculum and to learn from a teacher who is not only a spectacular dancer herself but (almost more importantly in our context) understands the pedagogy of dance in a deep way.